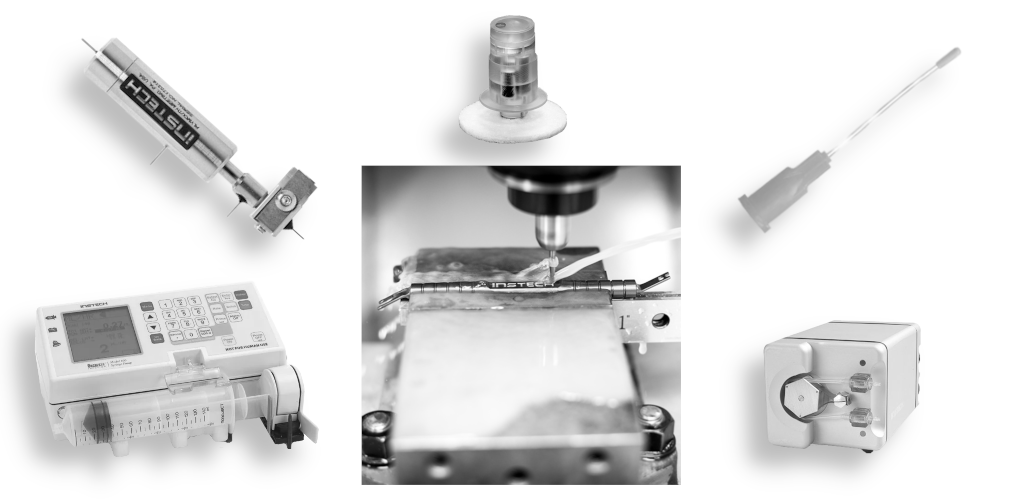 Founded in 1971, Instech Laboratories, Inc. is a privately-owned company focused on the design, development and manufacturing of instruments for biomedical research.
The majority of Instech business comes from a range of products that evolved from the founder's experience in basic medical sciences, including laboratory animal infusion systems, miniature pumps and dissolved oxygen monitors.
Instech's U.S. facility is configured for both design and manufacturing. It includes an electronics design laboratory, a CAD center employing the latest software for 3D mechanical design and PCB layout, a modern machine shop, and areas for mechanical, electronic and clean-room assembly.
Instech and Linton Instrumentation
Linton have been distributing Instech products and supporting Instech's customers in the UK for over 20 years. During this time we have been Instech "Distributor of the Year" multiple times and always strive to provide the highest level of support possible.
Instech Laboratories Categories
Instech Laboratories
Showing 1–15 of 65 results
Showing 1–15 of 65 results