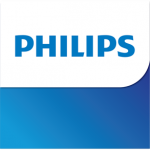 Due to the reorganization of the Philips business that produces the Actiwatch/Actiware products, Philips have discontinued offering wrist-worn products in the clinician and research markets.
These products were discontinued at the end of 2022, and Philips have now announced that they have now had to accelerate the end of support for actigraphy products. Support for Actiwatches and Actiware will now cease at the end of 2023. Full details of the end of support schedule for actiware products can be found using the link below.
You can continue to use your Actiwatch devices and Actiware software for as long as they last. There will however be no further software or firmware updates, and servicing and repair of existing devices will be ended as detailed in the end of support schedule.

We thank you for your purchases over these many years and are regretful for any inconvenience that this action may cause.
Philips
Showing all 4 results