BIOPAC Systems Inc offer a range of training aids on their website as well as a biennial conference in the US.
BIOPAC Systems UK offer a range of training opportunities for users of BIOPAC data acquisition and analysis systems. We try to offer regular workshops at Universities across the UK as well as training for small groups at our office.
Training and support direct from BIOPAC Systems Inc
You can find a host of useful advice and information from the BIOPAC Systems Inc website. A comprehensive knowledge base and set of application notes are available to cover a wide range of user questions and provide information on equipment setup, recording protocols and data anlysis. There is also a growing database of webinars with experts from BIOPAC Systems and selected academic and industry partners to help researchers in university or commercial settings maximize the potential of their systems and studies.
BIOPAC Systems Inc also hold the biennial 4T conference (Tools, Trends, Techniques, and Technology) in Santa Barbara California. The workshops cover a comprehensive field of research applications and life science education topics, including the major physiological signals—ECG, EMG, EDA, EEG, EOG, RESP, PPG and the most important technologies for your lab with presentations by renowned experts in life science research and education.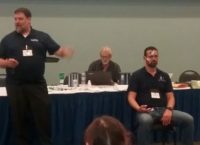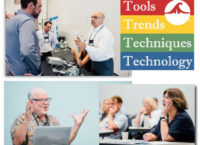 UK Training Opportunities
Each year we try to hold two research and one educational systems training seminars at University venues across the UK. BIOPAC users at host venues can attend for free, and a fee is charged to outside attendees to cover costs for refreshments and lunch.
The research seminars are run over two days. Each course will start with a basic introduction to the BIOPAC MP System hardware and the AcqKnowledge software, for both new users and current users who wish to get a fresh overview of the many possibilities offered by BIOPAC research systems The second day progresses to more advanced analysis and will focus on specific attendee requested topics, ideally using their own data to provide tailored training.
Educational seminars are run over a single day and are targeted at lecturers and technicians using the BSL systems for undergraduate lessons and advising on their use for student projects and research. These start with a basic introduction to the BIOPAC BSL System hardware and software, then proceed with tips for efficient use of the standard lessons and finally use of the BSL PRO software for custom applications.
Specialist training seminars are also planned, to cover topics such as fNIR, VR and recording in MRI.
If you are interested in hosting a seminar please contact us to discuss the details. To sign up for notifications of available seminars please use the link below.
BIOPAC Training and Support
Showing the single result