Physiology where, when, and how you want
The BioNomadix® system of wearable wireless devices delivers the freedom to discover the data the researcher desires, in the environment and at the scale of the researcher's choosing, with the quality that scientific research demands, and with an unparalleled ease of use for both researcher and subjects.
Record great wireless data in the lab
BioNomadix modules interface with a number of systems for use in the lab or for real recording lab quality data in real world situations.
The MP160 data acquisition and analysis platform and AcqKnowledge software for a complete, wireless in-lab solution that supports advanced analysis for multiple applications. The MP160 is a modular system capable of recording up to 16 channel s of physiological data and is compatible with a wide range of amplifier modules for physiological and physical signals as well as having analog inputs for external signals and digital I/O for synchronisation and control of external devices in combination with wireless physiological recording.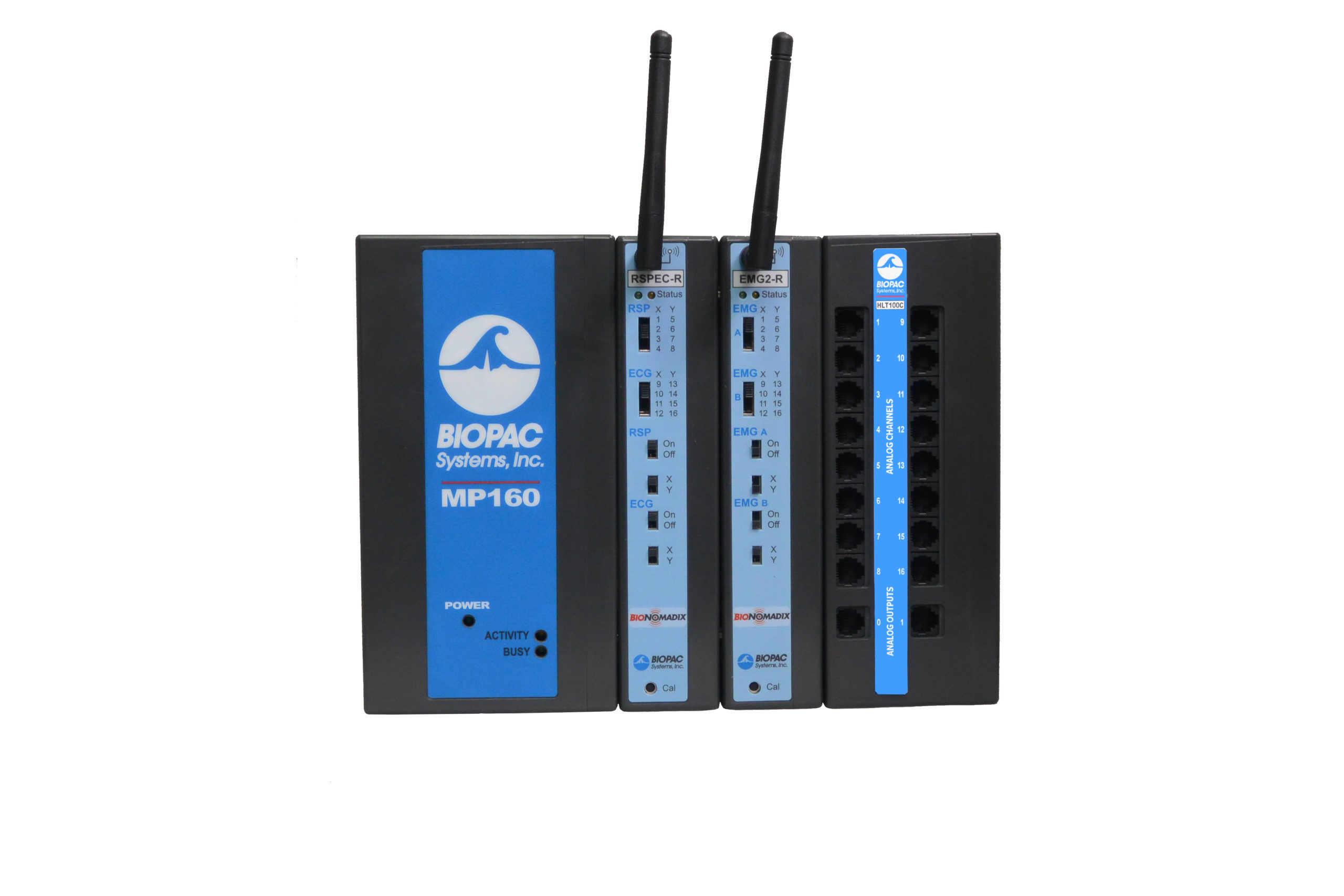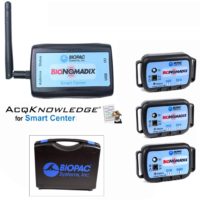 The BioNomadix Smart Center is a digital interface that connects to a low power USB port and is powered over USB. The Smart Center can record data from up to three BioNomadix transmitters. An additional I/O port allows eight digital input channels to be recorded synchronized to the data from the transmitters.
For a truly portable system the BioNomadix Logger wirelessly records physiological data as subjects freely and naturally live their lives. The logger is capable of recording for up to 24 hours from up to three BioNomadix transmitters and also has a built in accelerometer and options to add markers and provide feedback to the subject.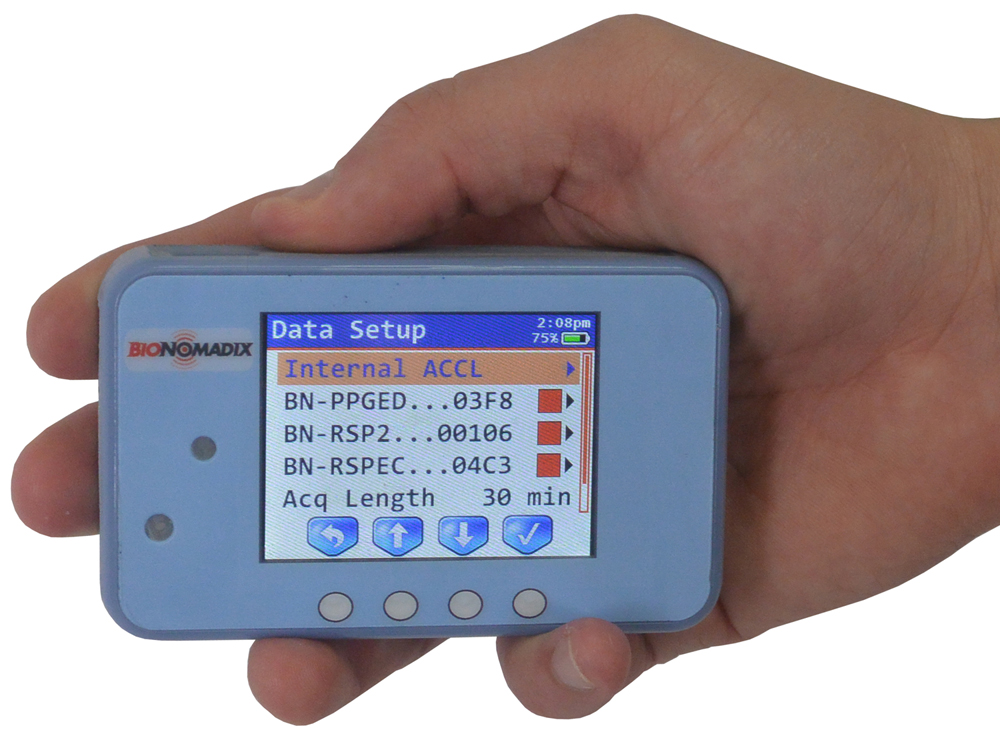 BioNomadix provides a full line of signals:
Explore the comprehensive BIOPAC website for more information and to enquire about the BioNomadix range.  To help find specific items open the accessories product page below for a list of shortcuts.
Enquiries through www.biopac.com will be redirected back to BIOPAC Systems UK (Linton Instrumentation)
BioNomadix Wireless
Showing the single result