New Product Announcement:
Robotic Arm Lab Set Controlled by EMG Signals!
This Robotic Arm Lab Set is a comprehensive introduction to robotics and signal processing that bridges biology and engineering. Students read and translate the schematic onto the breadboard and become familiar with circuit design and practical issues with construction and testing. BIOPAC's BSL PRO H40 EMG-Controlled Robotic Arm Lesson Set is used with the BSL breadboard and BME accessories to build a functional robotic arm grip using EMG signal input.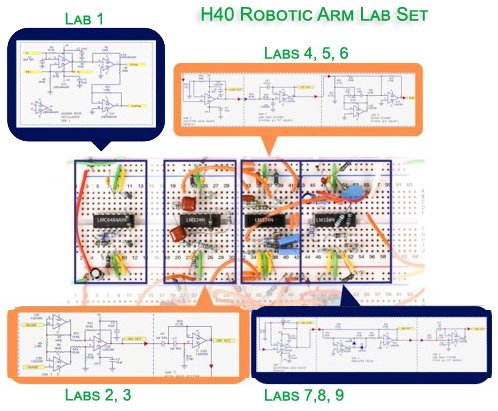 Visit the BIOPAC website to learn more about this exciting new Biopac Student Lab lesson