Surgery, Surgical Platforms & Accessories, Surgical Platforms and Instruments
SurgiSuite Multi-Functional Surgical Platform
Multi-Function Surgical Platform
The SurgiSuite Multi-Functional Surgical Platform has an easy-to-clean, chemical resistant base which includes a channel for collecting fluids during surgical operations. Integrated Far Infrared Warming is designed into the platform.
Product Enquiry
If you would like to send us an enquiry about this product, please click the button below, fill in the form and submit.
Product Enquiry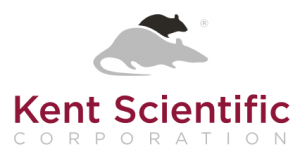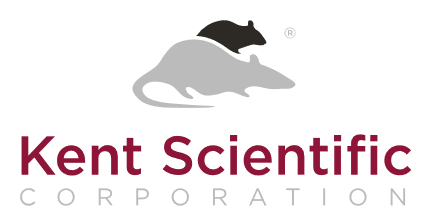 The SurgiSuite multi-functional surgical platform from Kent Scientific is avilable in two sizes, mouse and rat. The rat-sized SurgiSuite provides you with a larger surface area and warming pad.
| | |
| --- | --- |
| SURGI-M | SurgiSuite Multi-Functional Surgical Platform for Mice |
| SURGI-M01 | SurgiSuite for Mice, with Lighting and Magnification |
| SURGI-R | SurgiSuite for Rats |
| SURGI-M02 | SurgiSuite for Mice, with Warming |
| SURGI-R01 | SurgiSuite for Rats, with Lighting and Magnification |
| SURGI-M03 | SurgiSuite for Mice, with Lighting and Magnification, and Warming |
| SURGI-R02 | SurgiSuite for Rats, with Warming |
| SURGI-R03 | SurgiSuite for Rats, with Lighting and Magnification, and Warming |
| SURGI-M04 | SurgiSuite for Mice, with Lighting and Magnification, Warming, and Intubation |
| SURGI-R04 | SurgiSuite for Rats, with Lighting and Magnification, Warming, and Intubation |
System Includes
Easy to clean, chemical-resistant base
Stainless steel surgical surface
2 magnetic anesthesia mask/intubation tubing stabilizers (1 small and 1 large)
Magnetic limb positioners (4-pack with elastic wires)
Elastomer wire positioner (1 meter)
Detachable procedure bowl
Disposable platform covers (5-pack)
Optional Add-Ons
Easily connect a mouse or rat Intubation Kit with your SurgiSuite.
Optional far infrared warming pad and controller lets you easily set and identify target temperature.
Our optional LED Lighting and Magnification Kit includes 3 flexible LED lights, a clip-on magnifier and a USB power strip. Lighting plugs directly into the USB power strip (the USB strip must be connected to a power outlet). You can plug in up to 7 USB devices, each with its own on/off switch.
Optional retractor wires and retractor tips provide maximum control with minimum clutter. Retractor wires lock into fixators to allow both linear and rotational adjustment over the entire length of the wire. Tips can be locked onto a wire for static retraction, or affixed to an elastic wire to form a dynamic retractor.
If you would like to monitor and regulate the animal temperature, the PhysioSuite® with RightTemp® temperature monitoring and homeothermic control is available and easily connects to the warming pad.

Dynamic retraction vs static retraction
Features
The surgical area is surrounded by a ferro-magnetic stainless steel plate
The surgical field is protected by a plastic cover
The procedure bowl included with each platform can be used for quick access to gauze, cotton-tip applicators or to hold fluids; multiple bowls can be accommodated
The included multi-positional stabilizers can be used to stabilize the animal or anesthesia tubing connected to your nose cone or tracheal tube inspiratory and expiratory
---
Support Documents
SurgiSuite Retractor Cleaning ans Sterilisation Recommendations
SurgiSuite Product Sheet
SurgiSuite Mouse
SurgiSuite Rat
Base Dimensions:

12.90″ x 16.80″

(32.77 cm x 42.67 cm)

15.75″ x 17.80″

(40.01 cm x 45.21 cm)

Stainless Steel Area:

11.90″ x 7.90″

(30.23 cm x 20.07 cm)

12.75″ x 10.75″

(32.39 cm x 27.31 cm)

Warming Surface Area:

6.6″ x 5″

(16.51 cm x 12.7 cm)

8.75″ x 6.75″

(22.23 cm x 17.15 cm)